We have now launched a new wind map at Yr!
The wind map is the first map to be made available on the new map solution we have been working on for a long time at Yr. We would like you to use the map and give us your feedback. Send comments and requests to support@yr.no. You will receive an automatic reply, but we read and consider all submissions.
How to use the wind map
You can find our new wind map by pressing the map button on the front page, pressing the link in the menu or selecting the map tab from the location page.
At Yr, we have weather data for the whole world, but it is extra precise for the Nordic areas. The wind map therefore gives you the opportunity to get an overview of the wind in an area. You can choose how large or small an area you want to see by zooming in or out on the map. You can see the wind forecast for a single location by tapping on the map.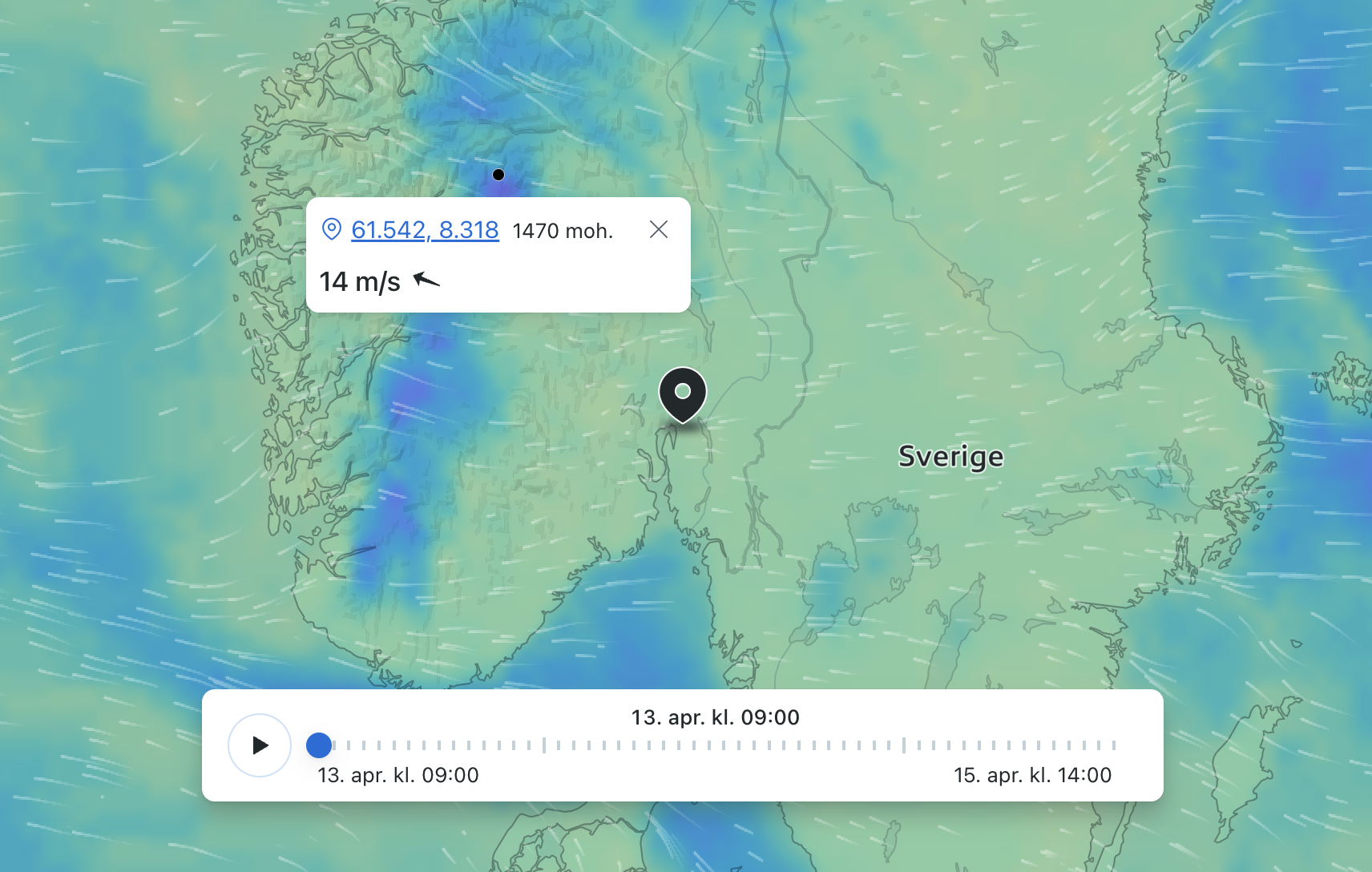 The purple color indicates wind speed and is specifically designed so that people who are color blind can distinguish between mild and strong wind. The white particles indicate wind direction.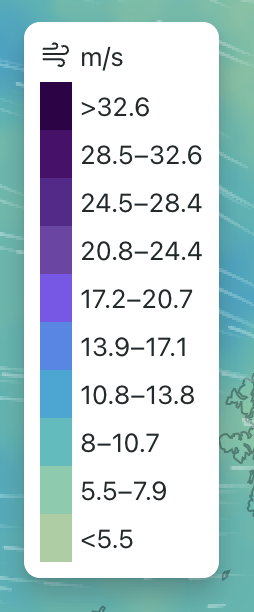 At the bottom of the map you will find a timeline that you can use to see how the wind changes over time. Today we have a wind forecast for the next xx hours.

If you want to navigate to other maps you can open the map drawer in the bottom right corner and choose between the maps available for you location.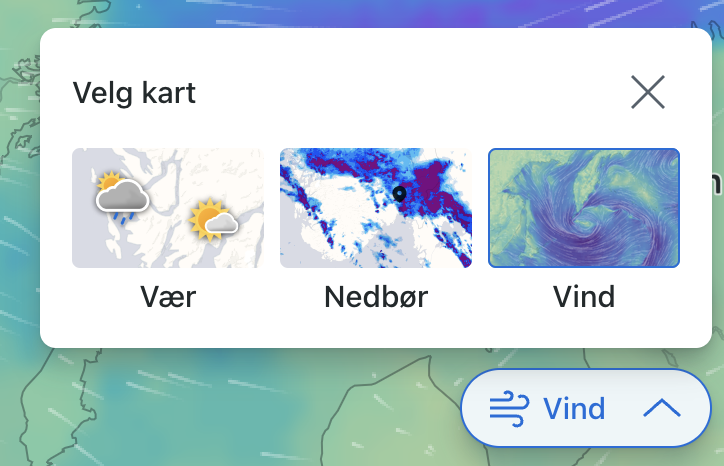 About maps on Yr
The Yr team has been working hard on maps over the last year to replace all the technical components we need to make nice weather maps. Maps are a good way to show the weather in a larger area which is a good complementary feature to the location based forecasts. That is why we will keep working on maps, both improving the existing ones and making new maps. On the top of our list is a lightning map (Scandinavia only), precipitation map and temperature map.